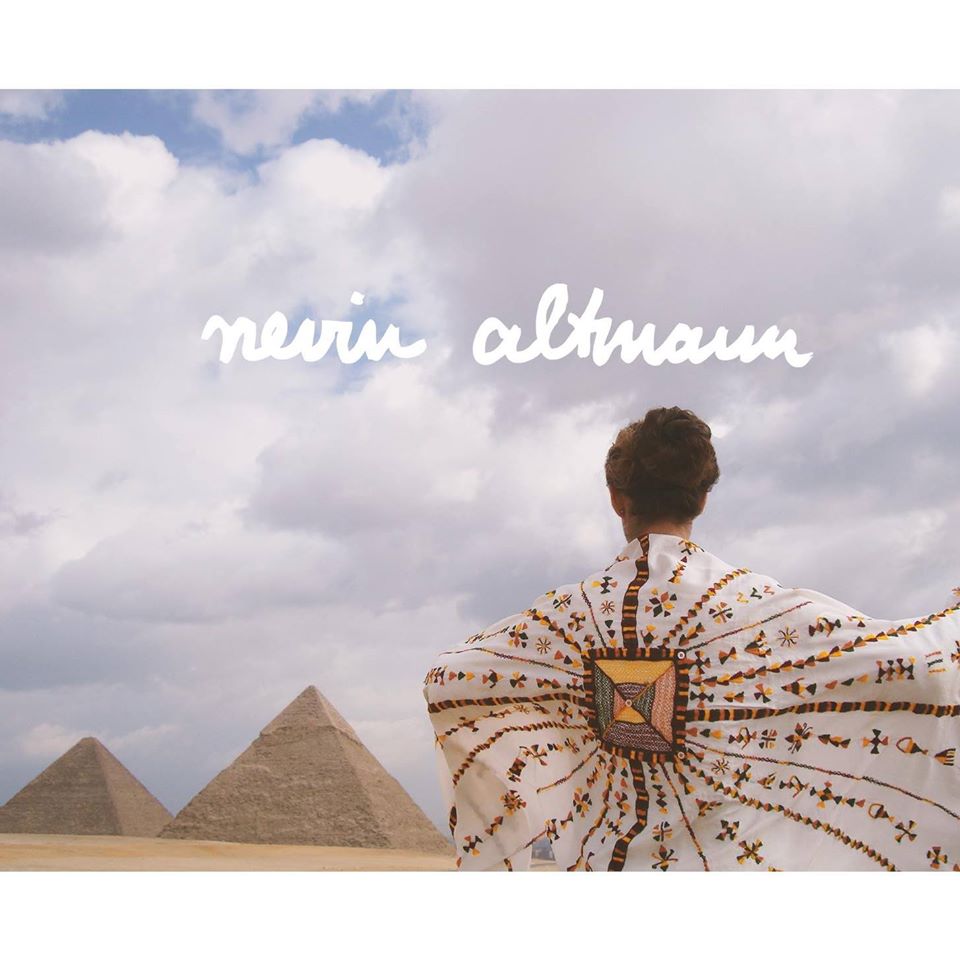 10 Unique Nevin Altmann Mother's Day Gift Ideas 🎁
Traditional Egyptian Embroidery, Handmade with Love in Egypt
Mother's Day is a very special day for us here at Nevin Altmann. Part of the reason is that we are a mother/daughter team. 
My mother, Nevin, started this business 30 years ago because of her passion for traditional Egyptian embroidery. She realized that the tradition of craftsmanship was being lost and forgotten. She joined up with women from Siwa first, helping them become independent wage earners. Now, there is a network of women from all over the country making traditional regional embroidery that is then incorporated into contemporary women's accessories. 
Nine years ago, after finishing my university studies, I wanted to become involved in this family business. In 2011, I opened a store selling  my mother's handmade products and branded the store under her name. We have been growing together since then. My mother is the designer and I am the entrepreneur. 
As a mother/daughter team, part of our mission is to empower Egyptian women to be independent and able to support their families. So, we know the importance of this holiday and we want to help you show your appreciation for the awesome women in your life.
We want you to celebrate the awesome women in your life!
Remember that each of our unique pieces is hand embroidered and one of a kind. You can show your mom how unique you think she is with one of these 10 gift ideas.
Madrasa: For the working moms out there, our unique take on a classic briefcase. Encourage your mom to add a pop of color to her power suit!
Dalia Backpack: If the working mom prefers to be on the go, we recommend our Dalia Backpack. It can hold a 15.6 inch laptop and much more.
The Waist Bag

: The

waist bag

is perfect for the woman who wants to take only the essentials out on her errands. She's in a rush and she needs to GET THINGS DONE!
Cross bags: Our smallest cross bags are also great for a woman on the go. If your mom likes to take the dog for a walk or just a walk in the club or the neighborhood, these are the right bags for her. 
Cushions: If she loves decorating, add a splash of color to an outdoor space using our cushions, handmade with love, featuring unique designs from across Egypt.
Wall Hangings: Adorn her walls with an exquisite piece of art, mixing embroidery traditions from different parts of Egypt.
The Weekender: Show your support for the adventurous woman in your life! She can take this stylish duffel on her next trip away, whether it's to the beach or camping.
Siwa: Help her fall in love with the colors and symbolism of Siwa, the traditional embroidery that originally inspired the creation of Nevin Altmann.
Jailan: These shawls tell a story of the Egyptian countryside and Nile Delta. Drape her in the beauty of tradition and culture.
The Asfoora: If she loves contemporary design drape her in this shawl that is a wearable work of contemporary art.
OR
Get her a gift card and bring her to one of our stores on Mother's Day! Let her choose for herself and get styling advice from us in person from our expert staff.
You can also call us, contact us on Instagram, Facebook, or Whatsapp if you need any help.
Instagram: @nevinaltmann
Facebook: Nevin Altmann
Zamalek - 01211197337
Maadi -     01275994566
Gouna -    01220077939